nintendolife.com
— 2+ hour, 17+ min ago
Random: Sega Celebrates April Fool's Day With The Murder Of ...
nintendolife.com > news
...party for all her friends aboard the Mirage Express.... ...It seems Sega really is open to anything when it comes to Sonic - with the company today announcing The Murder of Sonic the Hedgehog....

theverge.com
— 12+ hour ago
GM is cutting off access to Apple CarPlay and Android Auto for its ...
theverge.com
...General Motors" electric future doesn't include Apple CarPlay or Android Auto.... ..., Google Assistant, Audible, Spotify, and more, GM says in a fact sheet explaining the new strategy.... ...GM's move to restrict access to CarPlay and Android Auto, which is expected to begin with the 2024 Chevy Blazer EV, will help the automaker capture... ..."As a result of this strategic approach, we will be moving beyond phone projection systems, namely Apple CarPlay and Android Auto"....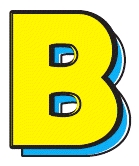 comicsbeat.com
— 4+ hour, 28+ min ago
The Beat Presents: An Overly Simplified Guide to WrestleMania 39 ...
comicsbeat.com
...For the first time since the event's inception, Vince McMahon will not be running the show (probably), and all eyes will be on how smooth things... ...Now, comes the biggest test -- because even after Vince brute forced his way back into power at WWE, it appears as though he's been largely kept... ...Trish Stratus, Lita + Becky Lynch vs. Damage CTRL.... ...What followed was a bit of a golden time for the company, with Triple H running creative while Stephanie McMahon and Nick Khan running things as...
walterborolive.com
— 8+ hour, 22+ min ago
Chiisai Con small anime get-together with a large impact
walterborolive.com > stories
...In 2022, Shonda Linder approached Carl Coffin, director of Colleton County Memorial Library with a proposal: Let the library be the site of a Chisai... ..."At first the library didn't think it would be suitable," said Linder.... ..."We've had a good turnout so far," Linder said.... hackaday.com
— 21+ min ago
Working With Old High-Voltage EPROMs Is Fussy
hackaday.com
...[Kevin] used to work at General Computer Company, which produced the Atari 7800 and several games for the system.... ...Today, we're diving into [Kevin Osborn]'s nostalgic journey as he uncovers the secrets of old EPROMs loaded with Atari 7800 code.... ...After a little work, he was able to dump the EPROMs with the help of a TL866II+ reader....

stripes.com
— 8+ hour, 47+ min ago
April events calendar for Europe
stripes.com > living > events
...April events calendar for Europe. The floral exhibition known as Floralia Brussels takes place in Groot-Bijgaarden, Belgium, through May 4.... ...Styrian Spring Festival, Town Hall Square, through April 2. Gourmet Festival, through April 6.... ...GROOT-BIJGAARDEN: Floralia Brussels, floral exhibition, Chateau de Grand Bigard, April 1-May 4.... ...STUTTGART: Tattooshow Stuttgart, Kulturhaus Arena Stuttgart-Wangen, through April 2....

theverge.com
— 14+ hour, 18+ min ago
The surprisingly complex business of toys, with Hasbro CEO Chris ...
theverge.com
...For the final episode in our Centennial Series covering companies that are 100 years old, I'm talking to Chris Cocks, the CEO of Hasbro.... ...Chris was actually the head of that division, called Wizards of the Coast, before he became the CEO of Hasbro overall last year.... ...Okay, Chris Cocks, CEO of Hasbro. Here we go. This transcript has been lightly edited for clarity. Chris Cocks, you are the CEO of Hasbro.... ...Harris Goes to Paris, and most recently, The Woman King; and also television shows. Now I feel like I should buy eOne....
watoday.com.au
— 1+ day, 3+ min ago
Melbourne: What to see and do in April, including theatre, gigs ...
watoday.com.au > culture > art-and-design
...Melbourne International Comedy Festival.... ...Federation Square | April 5 to October 1 | Tickets from $25. What do Mae West, Geena Davis and Michelle Yeoh all have in common?... ...Held at Bendigo's Prince of Wales Showgrounds and hosted by DJ Lex and producer Pookie, major names like Amy Shark, the UK's Alt-J and Genesis Owusu...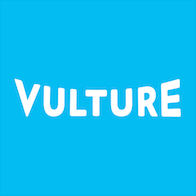 vulture.com
— 3+ hour, 51+ min ago
Drag Race Recap Season 15 Episode 14: "Blame It on the Edit"
vulture.com > article
...The ending of this episode is nothing short of, to use the language of MTV, ridiculousness.... ..."In the beginning of the season, I promised myself to have an elimination every episode," RuPaul intones during the deliberations thi....

nintendolife.com
— 3+ hour, 22+ min ago
Rumour: The Infamous Phillips CD-i Zelda Games Are Being ...
nintendolife.com > news
...is reportedly saving the announcement for a Nintendo Direct this summer, with a planned shadow drop.... ...We've received word from a source close to Nintendo that the Phillips CD-i Legend of Zelda games are coming to Switch later this year, and that Nintendo... ...Our source -- who wishes to remain anonymous -- told us that while Zelda producer Eiji Aonuma doesn't consider the trilogy canon to Zelda lore, they're... ...The Faces of Evil and The Wand of Gamelon were developed simultaneously by Animation Magic....