bleedingcool.com
— 1+ hour, 34+ min ago
bleedingcool.com > games
...Mobile developer and publisher Scopely is hosting a special sweepstakes in Yahtzee With Buddies for you to go to a tiny tabletop paradise.... ...as you can win a stay at this Tiny Dice House for a night.... ...The Tiny Dice House with a big personality is the creation of Olivia Su and Vivian Chan, one of the winners of the OMG!... ..."With its unique stacked dice design, the Tiny Dice House pays homage to classic board games, including one of the most iconic dice games in popular...

theverge.com
— 55+ min ago
theverge.com
...By Charles Pulliam-Moore, a reporter focusing on film, TV, and pop culture.... ...Pokémon x Van Gogh collaboration might be a bit more chaotic than expected.... ...x Van Gogh Museum collection online at the Pokémon Center, even if you couldn't make it to the actual exhibit in Amsterdam.... ..."We are actively working on ways to provide more "Pikachu with Grey Felt Hat" promo cards for fans shopping at Pokémon Center in the future."...

theverge.com
— 48+ min ago
theverge.com
...Alongside the US Consumer Product Safety Commission (CPSC), the company now seeks to remedy the products after four known death cases — three without... ...By Umar Shakir, a news writer fond of the electric vehicle lifestyle and things that plug in via USB-C.... ...We asked Onewheel chief evangelist Jack Mudd in an email how many of the original units are affected, but Mudd refused to answer.... ..."We've been working closely with the CPSC for over a year in order to develop this new safety feature," Mudd says in the video....

theverge.com
— 1+ hour, 34+ min ago
theverge.com
...By Ash Parrish, a reporter who has covered the business, culture, and communities of video games for seven years.... ...Remember back in the summer when Tears of the Kingdom, Diablo IV, and Final Fantasy XVI all released in the span of five weeks?... ...Miles Morales and Peter Parker are two great Spiders-Men that work great together.... ...Charles Martinet will not be playing the role of the titular plumber....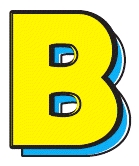 comicsbeat.com
— 2+ hour, 17+ min ago
comicsbeat.com
...The announcement made today by Ramsey Naito, President, Paramount Animation and Nickelodeon Animation, comes ahead of SpongeBob SquarePants' milestone... ...animated series SpongeBob SquarePants.... ...SpongeBob SquarePants voice cast members include Tom Kenny (SpongeBob SquarePants), Bill Fagerbakke (Patrick Star), Rodger Bumpass (Squidward), Clancy... ...Production is overseen by Claudia Spinelli, Senior Vice President, Animation for Big Kids, Nickelodeon, and Kelley Gardner, Vice President, Current...
mashable.com
— 5+ hour, 7+ min ago
mashable.com > article
...Save $500: As of September 29, the 14.4" Touchscreen Microsoft Surface Laptop Studio (Intel Core i5-11300H, 16GB RAM, 256GB SSD) is on sale for $1,099.99... ...Case in point: Microsoft triumphantly announced the brand-new Microsoft Surface Laptop Studio 2 just last week, available now for pre-orders until... ...As of September 29, you can do just that: Best Buy is offering the 14.4" Touchscreen Microsoft Surface Laptop Studio (Intel Core i5-11300H, 16GB... ...Note that the Microsoft Surface Laptop Studio's processor (Intel Core i5-11300H) can be best described as "mid-range" and isn't the newest generation...

geektyrant.com
— 1+ hour, 48+ min ago
geektyrant.com > news
...Angelina Jolie Talks About Why We Haven't Seen Her in Any Film Roles Since ETERNALS Academy Award-winning actress Angelina Jolie (Girl, Interrupted... ...In a recent interview with Vogue, Jolie talked about what she's been up to, and what her work looks like these days, saying, "I'm still understanding... ...Her clothing line, Atelier Jolie, is part of this process.... ...She is also in pre-production on the film Maria, in which she will play opera singer Maria Callas; as well as the sequel Maleficent 3; and the adapted...

fortune.com
— 2+ hour, 22+ min ago
fortune.com
...The National Retail Federation.... ...Barbie is set to be the third-most-popular Halloween costume for adults, after witches and vampires, and among the top 10 for kids, according to... ...Meredith Heika, a costume designer in California, posted a viral TikTok clip pointing out that costumes based on the animated films or one of the... ..."Barbie mania has taken over Halloween and people are really pent up to do these looks for the season," said Drew Griffiths, the divisional vice ...

gamespot.com
— 1+ hour, 18+ min ago
gamespot.com > videos
...Spot on is GameSpot's weekly premium news show, featuring two of GameSpot's most trusted and beloved personalities, Managing Editor Tamoor Hussain... ...and Senior Producer Lucy James, discuss and debate the week's most important story in gaming.... ...Tamoor Hussain Lucy James...

geektyrant.com
— 4+ hour, 18+ min ago
geektyrant.com > news
...new sci-fi thriller from Hulu titled The Mill.... ...This is part of their "Huluween" lineup and the story follows a businessman who wakes up in a prison cell with old grist mill.... ...The movie comes from director Sean King O'Grady (Land Grab and Our American Family), and it also stars Pat Healy, Karen Obilom, and Patrick Fischler... ...Hulu will debut The Mill on October 9th, 2023....